For me, every print that is purchased is an honor and I want you as a customer to feel satisfied as long as you have my motif on your wall or wherever you choose to place it. Therefore, I am extremely picky when it comes to the choice of paper, frames and partners.
I aim to support local players where I can have a personal contact and get a supplier who understands what I want. Just as I stick to what I am good at, I also choose partners who are niche over those who do "everything".
Material selection
I print on three different papers primarily. For my low-cost "posters" I print on Hahnemühle Studio Enhanced, a c-cellulose paper with high age resistance.
My more exclusive prints are primarily printed on Hahnemühle Photo Rag Baryta and Hahnemühle Photo Rag Ulta smooth which are cotton-based papers with the highest quality and age resistance according to museum quality.
The Alpha series from Nielsen is primarily the frame I offer. The Alpha series is a slim frame with a spacer that is perfect for photo art and gives an exclusive impression. The frame is stable and reinforced at the corners for extra strength. All frames come with real glass but are also available with so-called TrueColour glass, also known as anti-reflective glass.
If you want a different frame for your motif, we can solve this. My collaboration with Kållereds Ramindustri means that I can, with their help, undertake to mount your chosen motif in almost any frame. Everything from classic wooden frames, special profiles, gold or silver plated frames to deep spacer frames. Kållereds Ramindustri makes almost everything in its own factory and works with Swedish-made materials.
TrueColour glass
This glass is significantly more expensive than usual but gives a fantastic quality increase to the image. TrueColour glass has a higher UV protection and the reflection in the glass is so small that you hardly see that there is a glass between the subject and the eye. Some subjects can also contrasts and colors are highlighted more with TrueColour glass.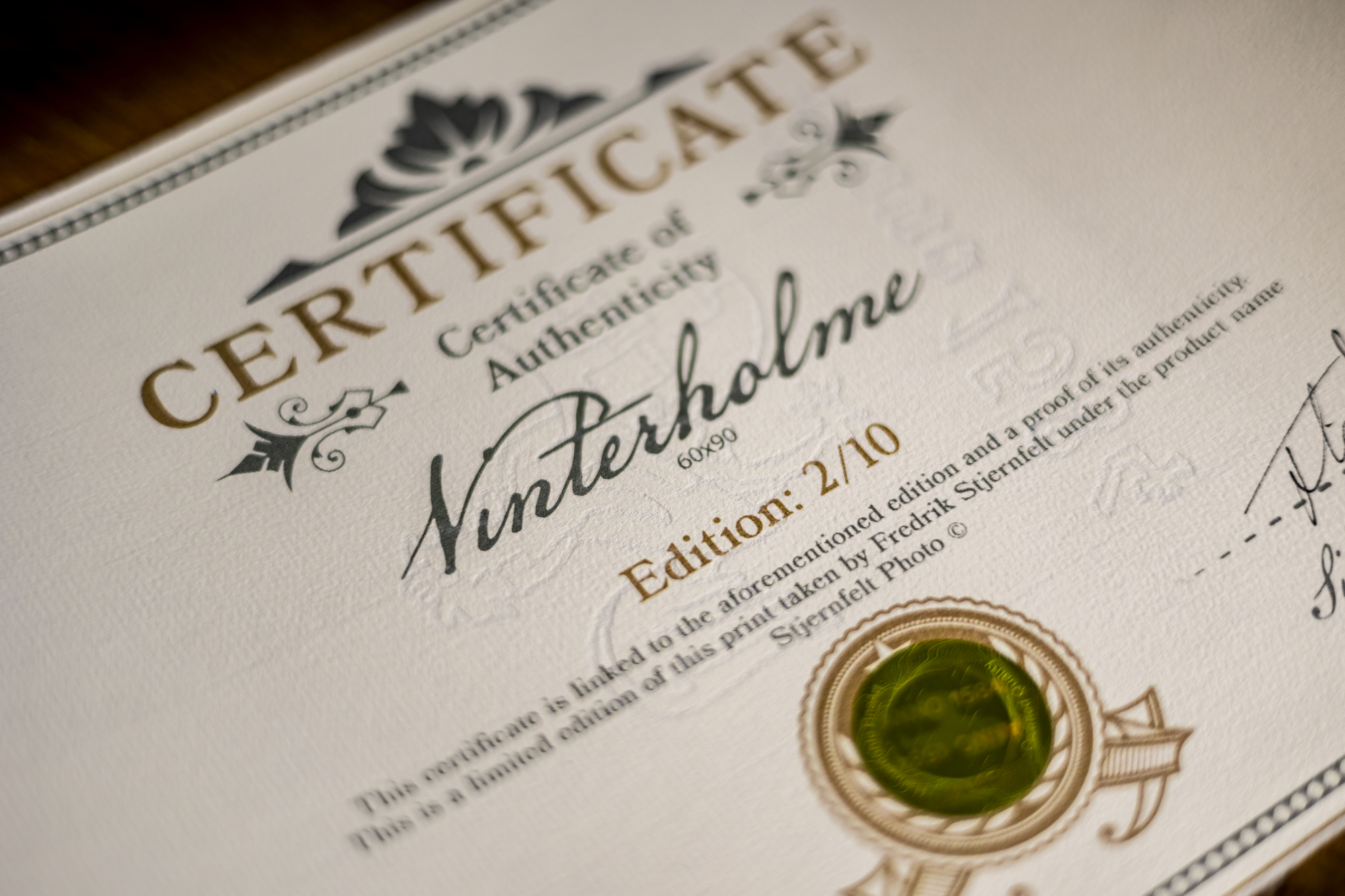 Choosing the right size can be difficult. A tip is to take another frame and put it where the new design will be. If you do not have a frame, you can use an A4 and put together several A4s if it is a larger motif. 
I have tried to visualize how big or small a frame would be compared to a regular sofa.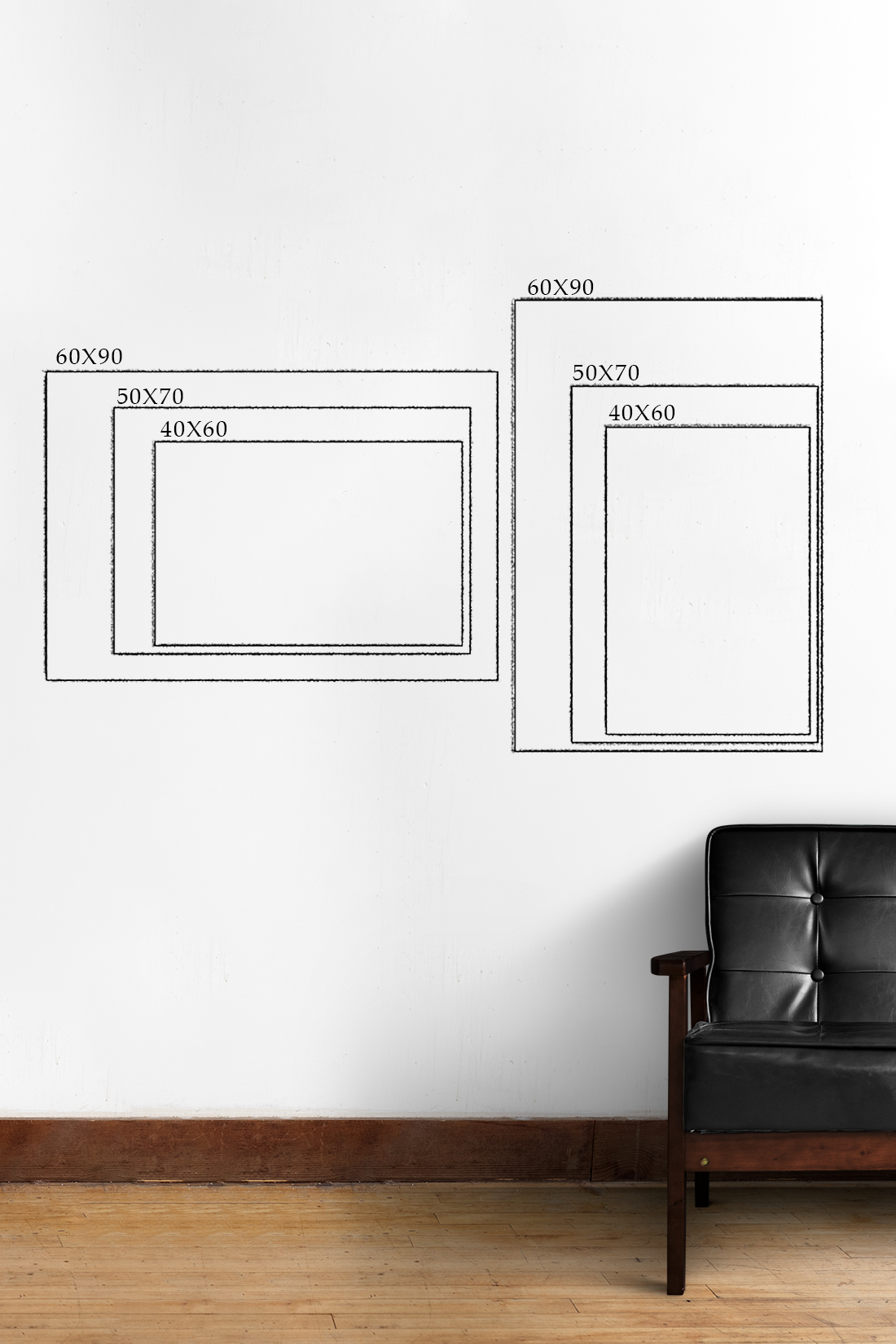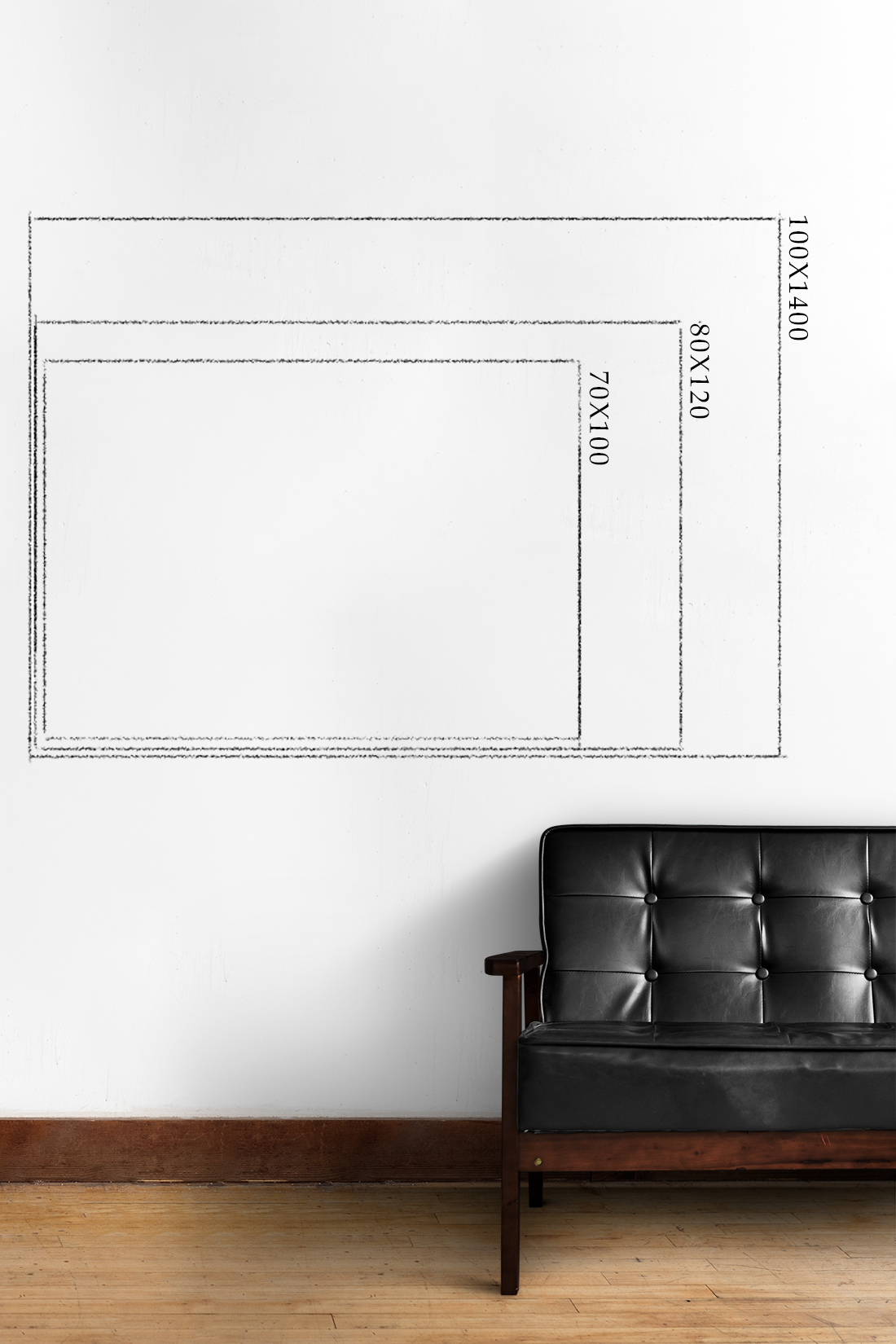 Limited editions
Most of my designs are only printed in a limited number and a relatively small number to others in the industry. My basic rule is that the larger the size of the motif, the smaller the number in this size. The smaller the higher the number and in some cases I have chosen that the smallest size 30×40 is only signed but not limited in edition.
I've divided it into 3 main areas 30×40 to 50×70 sizes are normally made in a larger edition while 60×90 to 70×100 are made in a slightly smaller one and sizes above this only in editions between 5 to 10.
Editions of 25 or less are now sent with a certificate indicating which design it belongs to and the number of the design in the series. This is a proof of authenticity and also an insurance to be able to get a new design at cost price in case of an accident.